Have you seen the INCourage 5K signs around town? We hope so because the 1st Annual INCourage 5K & Kids Color Run is an event that benefits families affected by childhood cancers. And, we're hoping the community shows up in force on July 14th at Falls Park to support this life-changing mission.
Community involvement is a priority here at RE/MAX Legacy and Tim & Julie Schnepp are happy to provide a sponsorship for the INCourage 5K. In addition, Tim and Julie are actively promoting this event to encourage people to participate in the 5K and Color Run plus all the other activities that will be available.
"We want this to be a fun family day," said Kristi Eytchison, INCourage Co-Founder. "The 5K is where we will raise funds," she continued. "Nothing at the event costs money except for the 5K run and food trucks. The kids color run is free."
How INCourage was Founded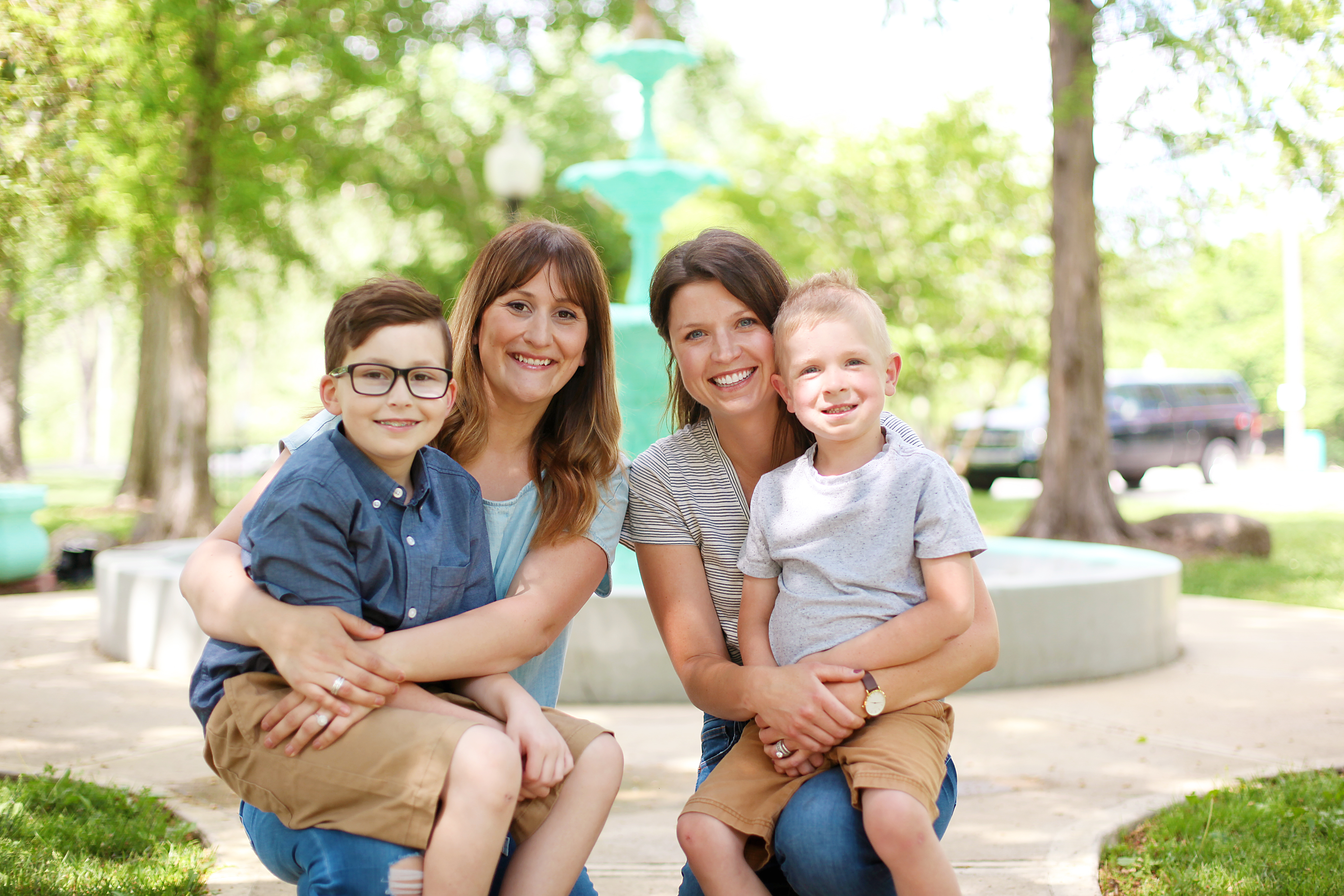 What made Eytchison and her co-founder Jennifer Roberts start INCourage? Both women have sons that were diagnosed with different forms of childhood cancer. Thankfully, both boys are now in remission. And, Eytchison and Roberts first connected through mutual friend and INCourage Board Member Rachele Martin.
Martin and her husband own Serdendipity Hair Salon in Pendleton and she introduced Kristi Eytchison to Jennifer Roberts. From there the idea to create a way to help other families grew and eventually turned in to INCourage.

"One of the biggest things that drives Jen and I in this mission is that when everyone says, 'it takes a village to raise a child,' we really get the meaning of that," said Eytchison. "When our children were sick and in and out of hospitals, we didn't really anticipate all the friends, family members and even strangers that gave us so much help when we needed it most. We really wanted to give back to the community and that's why we started INCourage."
Eytchison not only wants to raise money for childhood cancer families and research efforts, but she wants to provide a fun community event via the INCourage 5K. "We hope people stick around after the race and color run," she said. "We're going to have a DJ, a photo booth, yard games like cornhole, and Studio 3 Music Academy is providing a kid's band."
The INCourage board runs the organization and is made up of Co-Founders Kristi Eytchison and Jennifer Roberts as well as Board Members Rachele Martin and Kari Nodine. All four women have ties to Pendleton and are motivated to support childhood cancer causes and local community activities. Nodine is a childhood cancer survivor herself and has been cancer free for over 40 years.
Plan to Participate in the INCourage 5K Run/Walk
The entire INCourage board is working hard to ensure this inaugural 5K and Color Run event is a success. "It's our first year for this event and it's hard to guess the turnout," Eytchison said. "We want to emphasize that this is a family day. You can run or walk the 5K. We hope people want to stay after the races and have a fun day without spending a lot of money."
Eytchison went on to say she and the other organizers have all been affected in some way by childhood cancer and they are all eager to help other families going through similar situations. "All of us on the board have the same drive and passion for giving back."
The INCourage 5K Run/Walk is $30. Click here to register. You can pick up your race packet on July 13 from 6 – 8pm at the Park Building, 460 Falls Park Drive.
Or, you can register the day of the race at 8am across from the Park Building at Falls Park. The INCourage 5K Run/Walk begins at 9am. The free Color Run starts at 10am and is for kids 12 & under. Please pre-register for the Color Run because only 200 spots are permitted.
We hope to see everyone at Falls Park on July 14th!