At RE/MAX Legacy we enjoy working with a wide variety of local businesses. Some companies are preferred vendors that work with us on real estate transactions and others are businesses run by our clients and friends. And more than a few of our business contacts are all three! We're business owners ourselves and we think it's important to showcase area entrepreneurs and the incredible amount of services they have to offer. Each month we profile one or two local businesses and we hope you'll join us in discovering the talented business leaders within our community.
Do you think the words fluffy, onion, and real estate all have something in common? Probably not. But, once you come to the end of this page, you'll realize that all three of these seemingly random terms are, in fact, related in an important way.
Wondering what it could be? Believe it or not, fluffy, onion and real estate describe three successful local businesses run by three area entrepreneurs. Lisa Lynn owns two Anderson businesses called The Onion Factory and Eat 2 Lose. Tim and Julie Schnepp own RE/MAX Legacy in Pendleton.
See, onion and real estate are covered. (We'll get to fluffy later.)
The one thing these three people have in common is that they are long-time Central Indiana business owners. Both Lisa as well as Tim and Julie started their companies from scratch and have a lot of respect for each other's accomplishments.
Local Business Leaders Working Together
So it was a natural fit for Tim and Julie to list a property for Lisa Lynn. "I was impressed with RE/MAX Legacy from the start," said Lisa. "Tim and Julie have followed through with everything they've said they would do and it's impressive what they do on social media to promote the properties."
In fact, because Lisa started her own business 13 years ago, she is appreciative of Tim and Julie's efforts and knows firsthand what it's like to start a company and keep it going.
Lisa has been working in the fitness industry for 30 years and realized fighting obesity is her passion. She lost a significant amount of weight herself and understands the struggles people encounter with on-again and off-again diets. Eventually she wrote a book called "Peeling an Onion: The Complete Guide to Change" and believed it was enough to help people achieve their weight loss goals.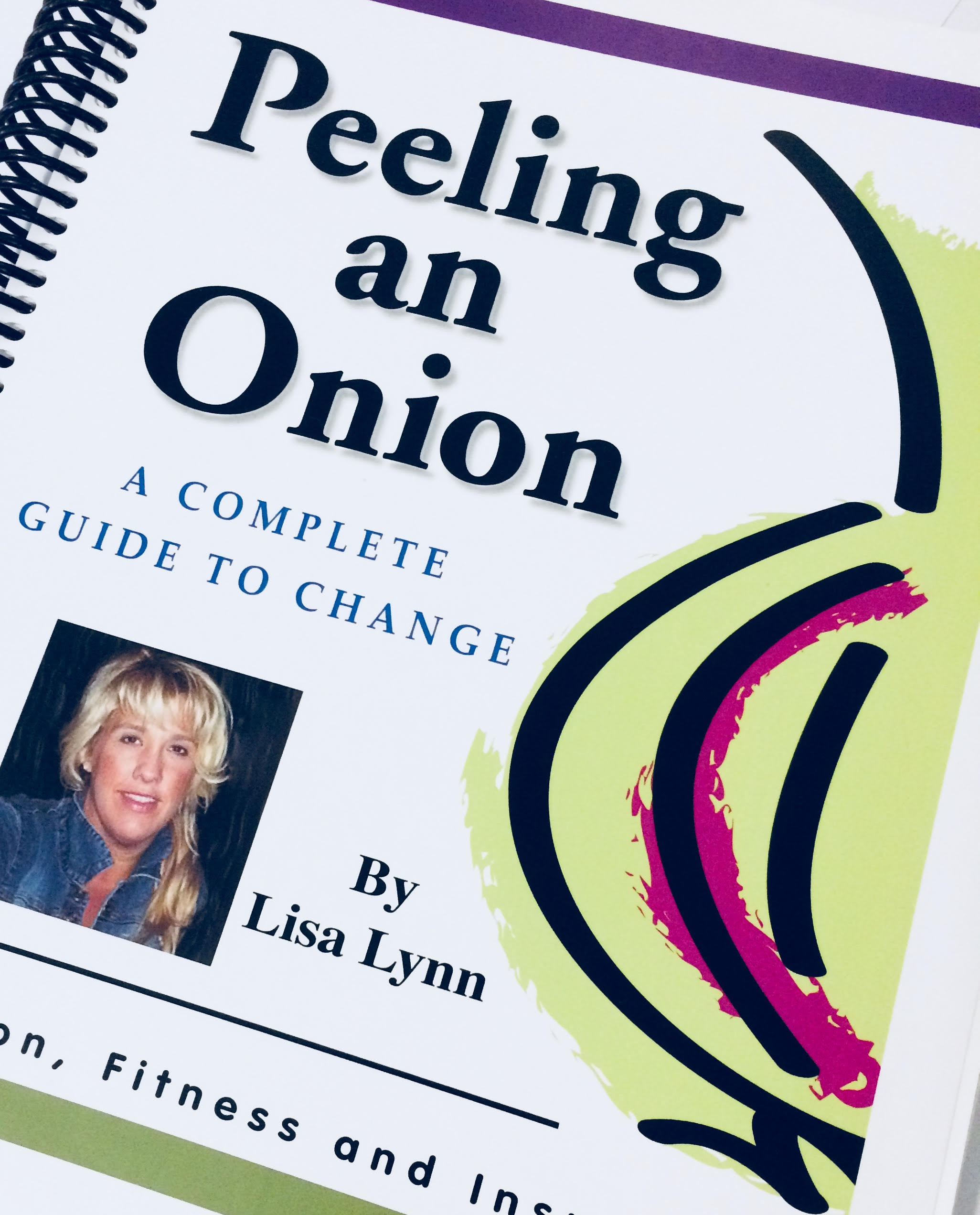 It wasn't. Lisa found that people reading the book also needed in-person encouragement and accountability. So, she started doing workshops in her home that eventually led to the creation of The Onion Factory. The name refers to the concept of peeling away layers and finding out who someone really is, or wants to be.
And what exactly is The Onion Factory? It's a 7-acre campus in Anderson where Lisa hosts her 8-week course that teaches people how to eat to lose instead of dieting to lose.
What The Onion Factory Does
"We fix fluffy people," Lisa explained. "Our course is not just about losing pounds on a scale. It's about changing people's metabolism and their results. We have over 1,300 graduates and we're trying to change lives."
The Onion Factory campus consists of a fitness center with personal trainers, a professional kitchen designed for cooking lessons and an outdoor walking path with a lake and gardens. New 8-week courses start several times a year and Lisa offers a free workshop once a month to give people additional info about what to expect, how to sign up, etc. Visit The Onion Factory on Facebookto learn about the next workshop.
Eat 2 Lose
Lisa is a foodie and is intensely motived to help people overcome obesity. So, in addition to The Onion Factory, she developed the Eat 2 Lose program and store. Eat 2 Lose is a retail location that sells meals developed by Lisa and handmade by her and her team. And, the Eat 2 Lose facility hosts a 4-week food-based program designed to help people lose weight.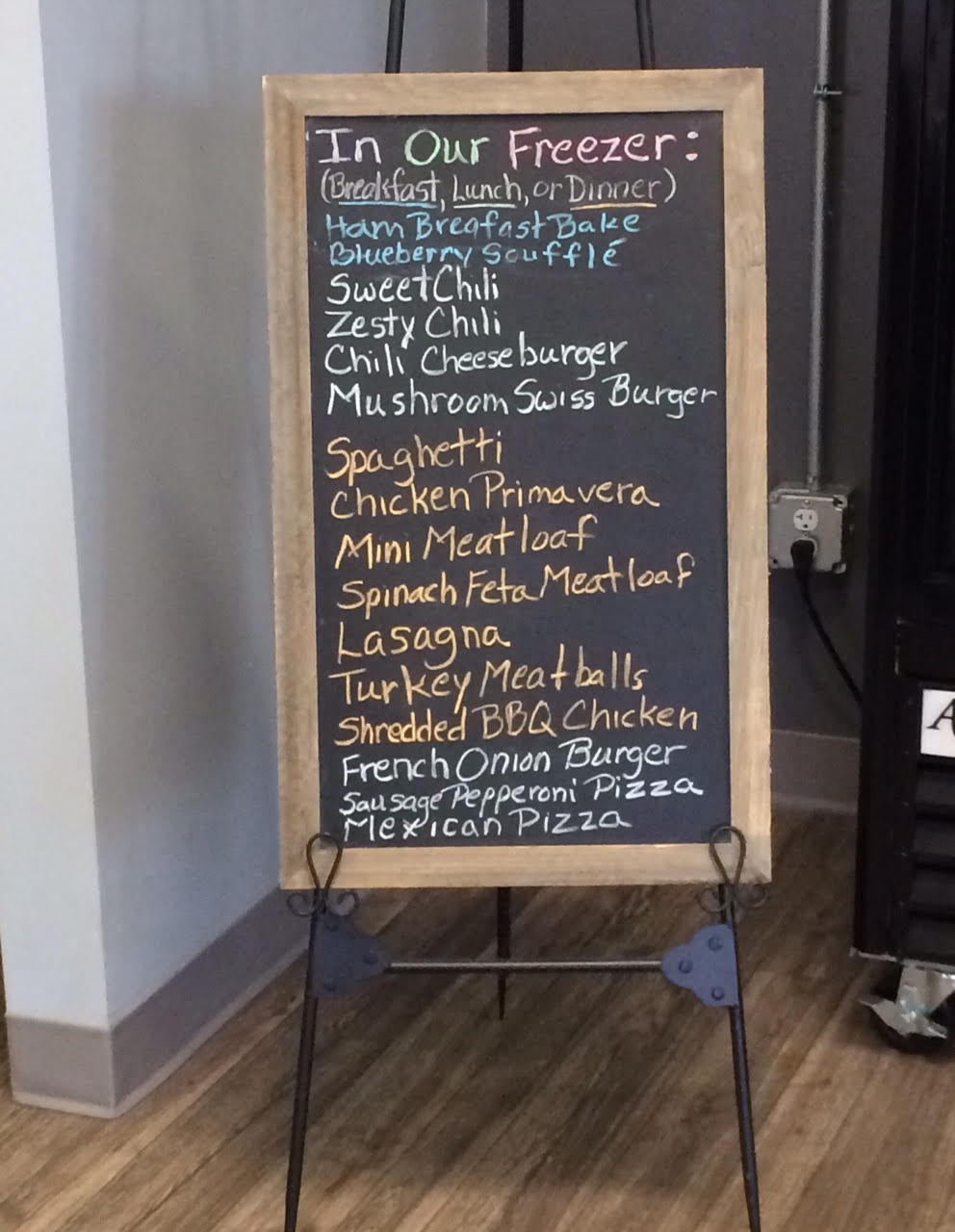 "You have to start somewhere it's sometimes easier to start people with food than to have them start at a gym where they may not be comfortable," Lisa said. "The food is real food. Me and my team are all passionate about making a difference. We're a safe place. If someone wants to change, we can help with that."
Lisa shared the Eat 2 Lose meals are all high in protein. "I teach people to eat protein," she said. "It fuels their metabolism and keeps their blood sugar levels more consistent. When you have constant high and low blood sugar it's harder to make good decisions, especially about food."
Lisa recommends that if someone needs to lose 15-20 pounds, the 4-week Eat 2 Lose program is a great place to start. A person that needs to lose more than 20 pounds would benefit more from starting with the 8-week course.
Both programs offer support from Lisa or another educator. And, there are weekly check-ins and additional features. You can check out the details for on the Eat 2 Lose 4-week Course here.
The Onion Factory's long list of clients have served as case studies and Lisa has found that education is key. "Once people are educated, they're able to stop turning to food for emotional or social reasons," she stated. "They start looking at food as fuel for their metabolism. Protein feeds muscle and muscle drives your metabolism."
Lessons from The Onion Factory
Kerrie Aborn completed Lisa's 8-week program a few years ago and loved it. "The best thing I've learned from Lisa is how important food is to the weight loss process," said Kerrie. "She says 80% of weight is lost in the kitchen and 20% in the gym. That means you won't be as successful with exercise alone. But exercise is still very important, both cardio and strengthening muscles."
For Kerrie, the lessons she learned from The Onion Factory are both lasting and ongoing. "The second best thing I learned," shared Kerrie, "is that in addition to food intake and exercise, keeping the weight off has a lot to do with psychology. I have to continue to work on my inner self in order for my outer self to look its best. It is possible to lose a significant amount of weight and keep it off!"
What Not To Do
When it comes to teaching Kerrie and her other clients, Lisa is not only driven to show them how to break free of obesity, she's also interested in clearing up common weight loss misconceptions.
"Many people don't realize this," said Lisa, "but not eating and/or undereating feeds the fat cells. And, food that is considered healthy isn't always weight loss worthy. Some examples are bananas, oatmeal, and whole grains. Whole grains are being pushed but they are still grains and can make people fluffy, especially if their bodies are already 50% fat."
Learning How to Eat
Lisa focuses on high protein meals and foods that she's found are weight loss worthy. And, she uses these strategies to help people recover from obesity.
"Every Sat morning at 9am we post videos about being healthy to Facebook and YouTube," Lisa said. "We really want to change the problem we have in this country with obesity."
"For me, I've put on and taken off 1,000 pounds in my lifetime," she continued. "I finally decided I didn't want to go on a diet. I wanted to learn HOW to eat. And it's worked!"