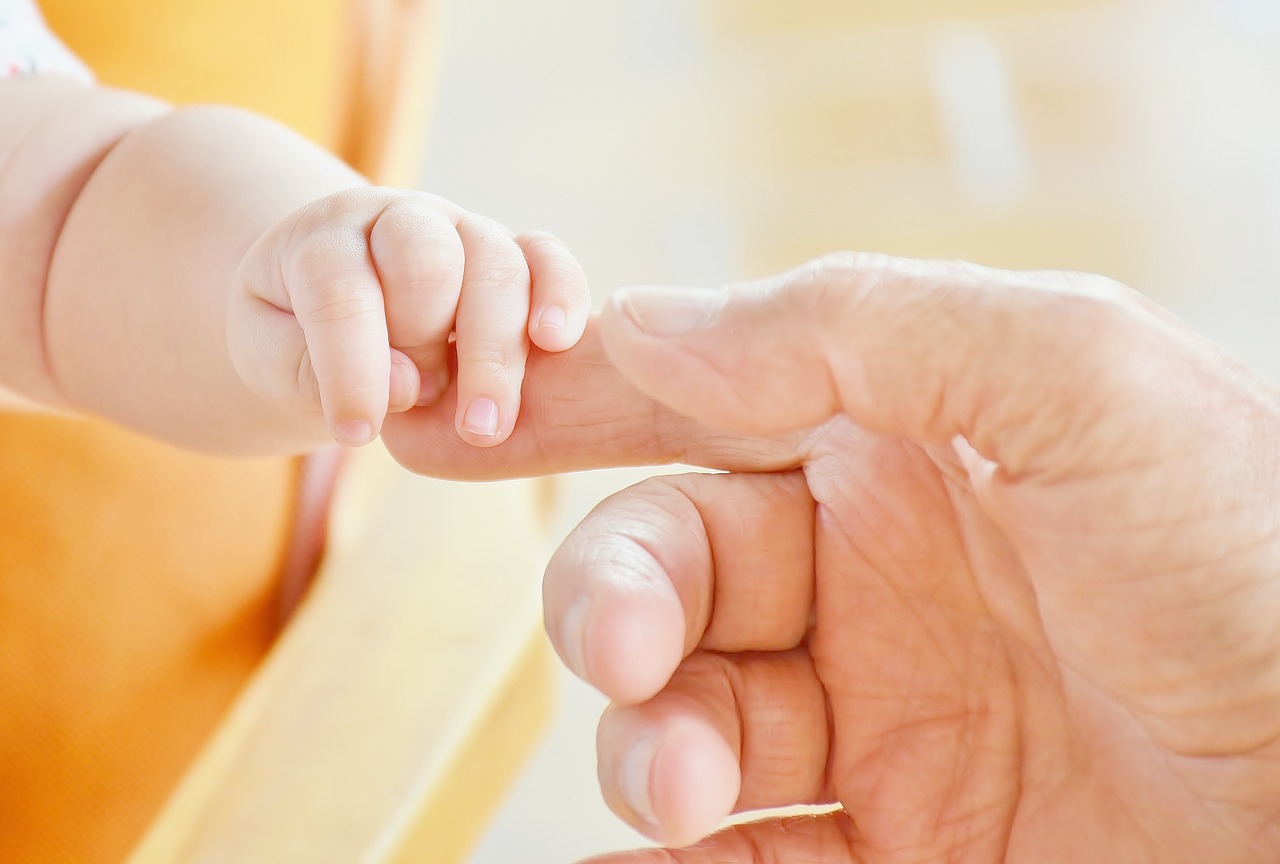 When you think of November, holiday dinners and gift giving typically come to mind. It's easy to become wrapped up in planning all the Thanksgiving and Christmas activities, but take a moment to really be thankful for the blessings in your life, especially if you're lucky enough to be part of a family.
Here are RE/MAX Legacy, we make family a priority so that's why we're happy to share that November is National Adoption Month. This national initiative was put in place to raise awareness of the need for children of all ages in the U.S. foster care system to find permanent families.
While the official initiative seeks to spotlight kids living in foster care, National Adoption Month can mean a variety of things for families touched by adoption. Our RE/Max Legacy office is familiar with the joys of adopting as two of our agents have welcomed their children through an adoption process.
First, meet Austin Earley. He and his wife Ellie recently adopted their adorable baby boy Dukane. Like any new parent, Earley is thrilled with the addition to his family and said that he and his wife cannot imagine having any other child as their firstborn.
"The adoption process for us was very in depth, but it ran very smoothly," Earley shared. "We worked with Adoptions of Indiana to teach us about adoption and aid in our search for the right people to join us in our adventure of having a family."
Earley went on to say he and his wife learned that adoption is an incredible act of selflessness and love. "I would highly recommend adoption for anyone who wants to experience love in its purest form. Adoption and the gift it's been has been the best choice for us to grow our family. Now that Duke is here we wouldn't trade him for the world!"
Linda Tyler is another RE/MAX Legacy agent familiar with the adoption process. She and her husband worked with the Bethany Christian Services agency on an international adoption several years ago and were thrilled to welcome their daughter Brielle.
"The process was very easy for us and we only waited nine months," Tyler said. "Some couples wait for years. When we were able to go pick her up it was a very emotional day."
Tyler also had some advice for parents working on an overseas adoption. "I would definitely recommend using an agency that specializes in international adoptions," she said. "Our experience was just awesome."
Because National Adoption Month exists to bring awareness to the issue of adoption, stories from parents like Austin Earley and Linda Tyler are important to share. We're grateful for families and have great admiration for all parents including those that welcome their sons and daughters through adoptions.