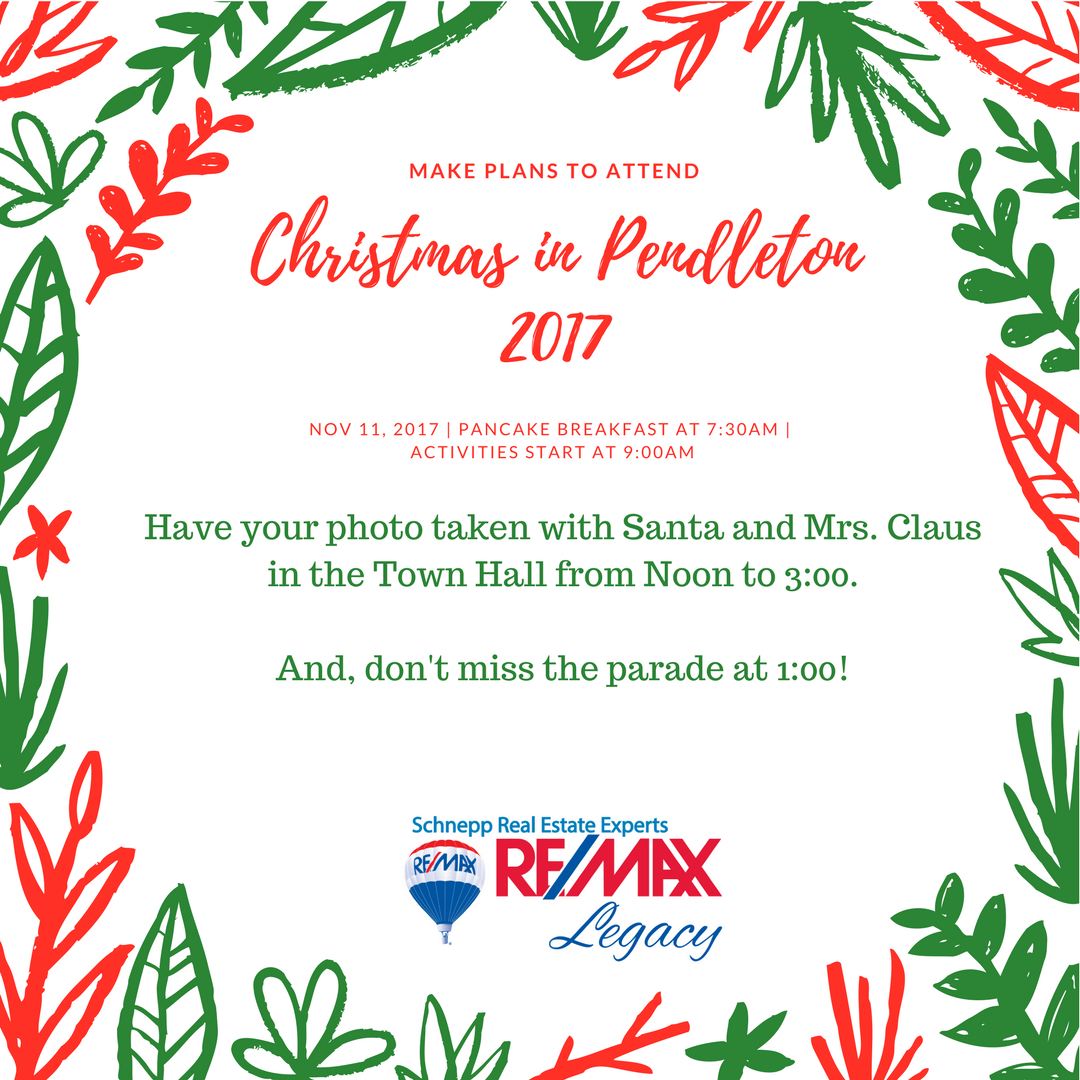 Please spread the word about the Christmas in Pendleton event happening this Saturday, November 11! The fun starts at 7:30 am with a pancake breakfast. Additional activities start at 9:00 am and run until 3:00 pm. A full schedule of events can be found here.
As for RE/MAX Legacy, we'll be walking in the parade at 1:00 pm and sponsoring the Photos with Santa and Mrs. Claus. Pictures will be taken from noon to 3:00 pm inside Town Hall and printed onsite.
We hope to see you out and about in Pendleton this Saturday!