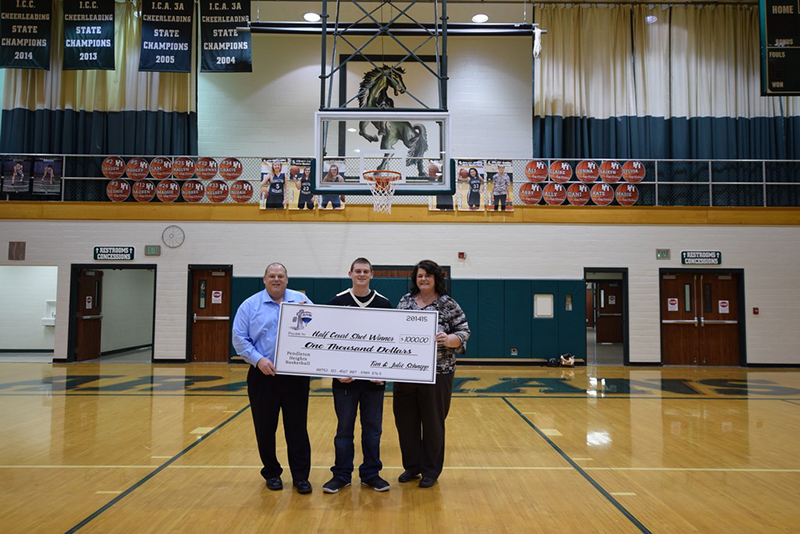 History was made on Tuesday, February 21st when Christian Lindsey of Pendleton Heights High School sank the RE/MAX Legacy halftime, half-court shot giveaway – awarding him $1,000 from Tim and Julie Schnepp! The crowd went wild as the ball swooshed through the net and ignited an unmatched excitement, particularly for Christian.

"The experience was one to remember. I felt on top of the world when i felt the ball leave my hand and saw it go in the basket," Said Christian, adding "I am pleased to say that I'm glad I'm the first to hit the shot, but I hope that someone down the line will hit it, and experience the same feeling I did on that day, and the days following."
Christian is a student of PHHS, a member of the marching band, an avid Basketball fan (with skill, we might add!) and a future Purdue Boilermaker. Christian intends to put the money toward his first year at Purdue, studying either Mechanical Engineering Technology or Professional Flight.
"It was so exciting. And unbelievable. He's so glad he will have some extra money to help furnish his back to school, when he starts Purdue next fall." Said Teresa Lindsey, Christian's mother.
Tim and Julie Schnepp and the Schnepp Home Selling Team of RE/MAX Legacy have been selling tickets for chances to win, for the last three years and Christian is the first winner! All proceeds from ticket sales go to support the PHHS Althletic Dept, under the leadership of Athletic Director, Chad Smith.
"We are beyond pleased to award Christian with this $1,000 and look forward to our NEXT winner!" Said Julie, Broker/Owner of RE/MAX Legacy.
Please stop by our table at Varsity Boys Home Basketball games at PHHS and get your chance to win next season!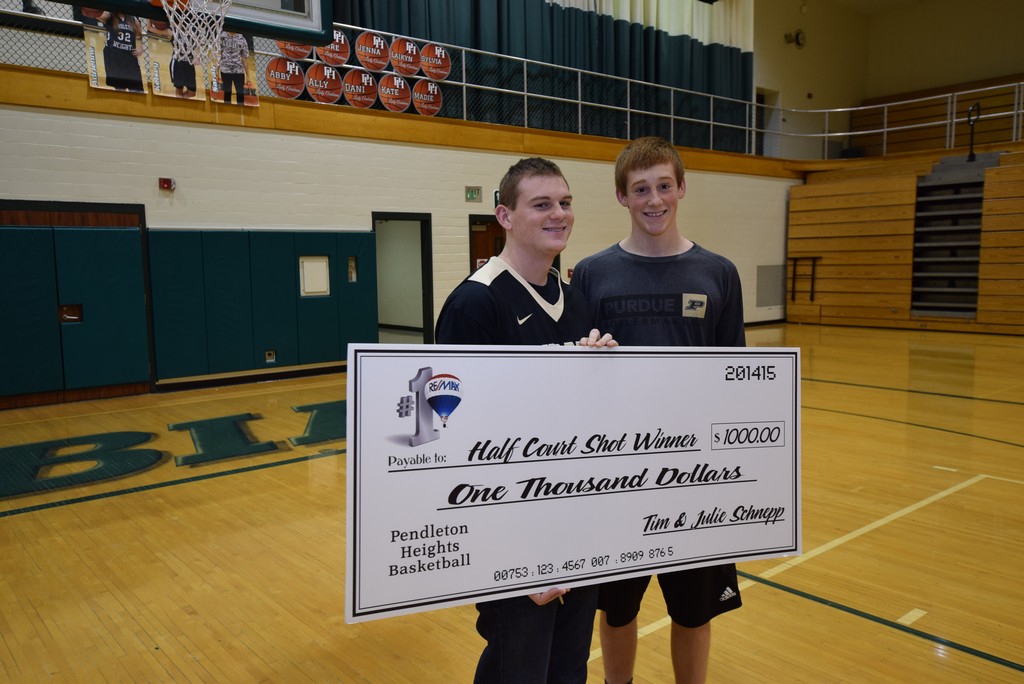 Get in Touch with Tim and Julie Schnepp for all of your real estate needs, throughout Central Indiana. The market is heating up and homes are selling quickly. Contact Julie Schnepp today at (765) 778-3573.