Our local Toys for Tots Rep, Alvin Folson, presented an award to Tim & Julie Schnepp for the RE/MAX Legacy Toys for Tots campaign. Over the last several years, RE/MAX Legacy and Tim & Julie Schnepp have provided a drop off location for Toys for Tots. Each year, our community reveals its generosity by giving more and more toys for the children of Madison County. In the giving season of 2015, we set out to gather 500 toys and were pleased with a final tally of 427. Our goal for 2016 was surpassed as the community donated 546 toys.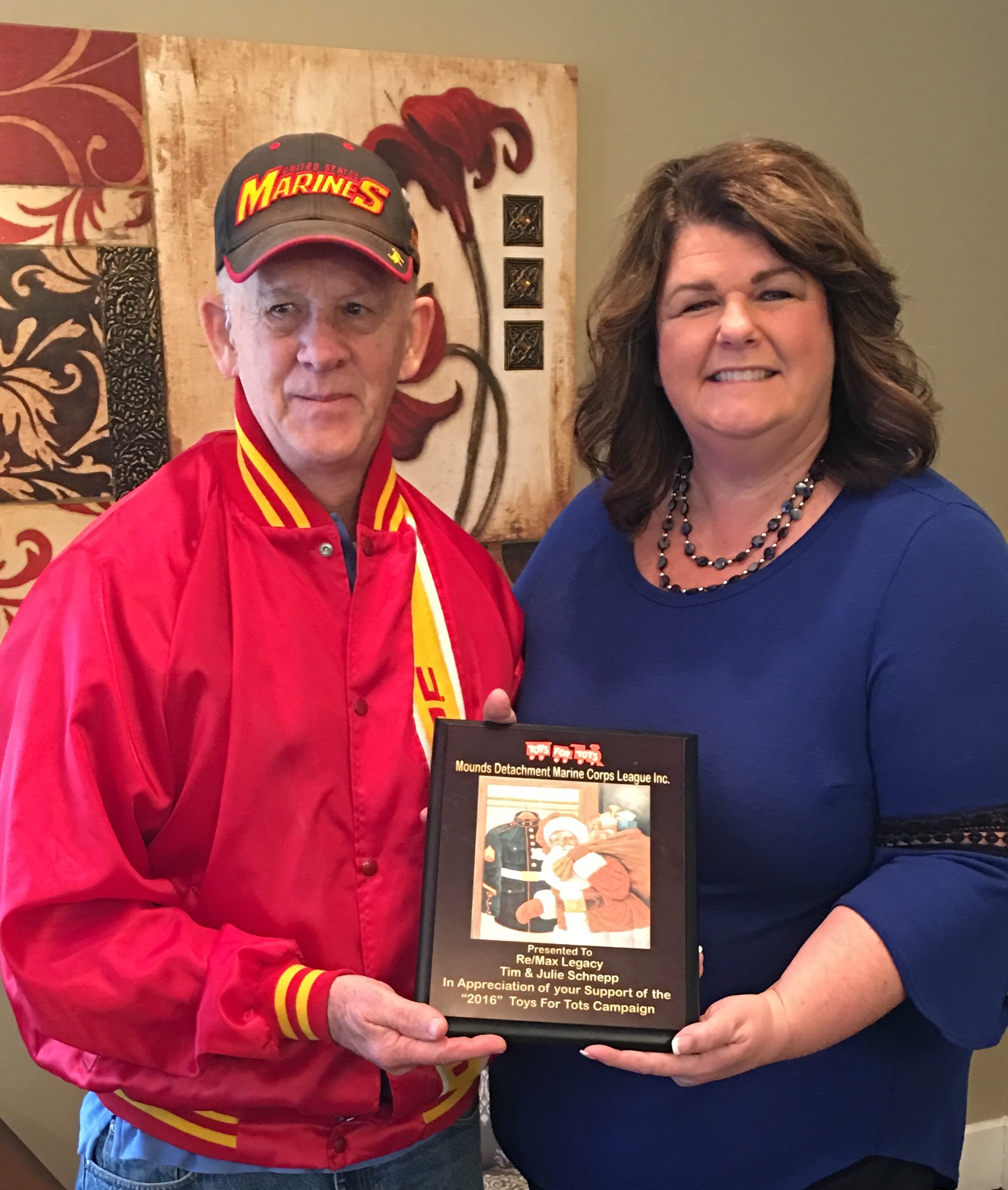 Our Toys for Tots reps, Darrell Baylor and Alvin Folson (pictured above) made multiple trips to pick up all of the donations and in 2015 they even made a special trip to share with neighborhood kids about the program and the way it blesses children in need. These families brought their young ones in and had them donate to the cause, explaining to them the value of a generous heart. We were so touched to be able to be there and learn and grow, along with these kids.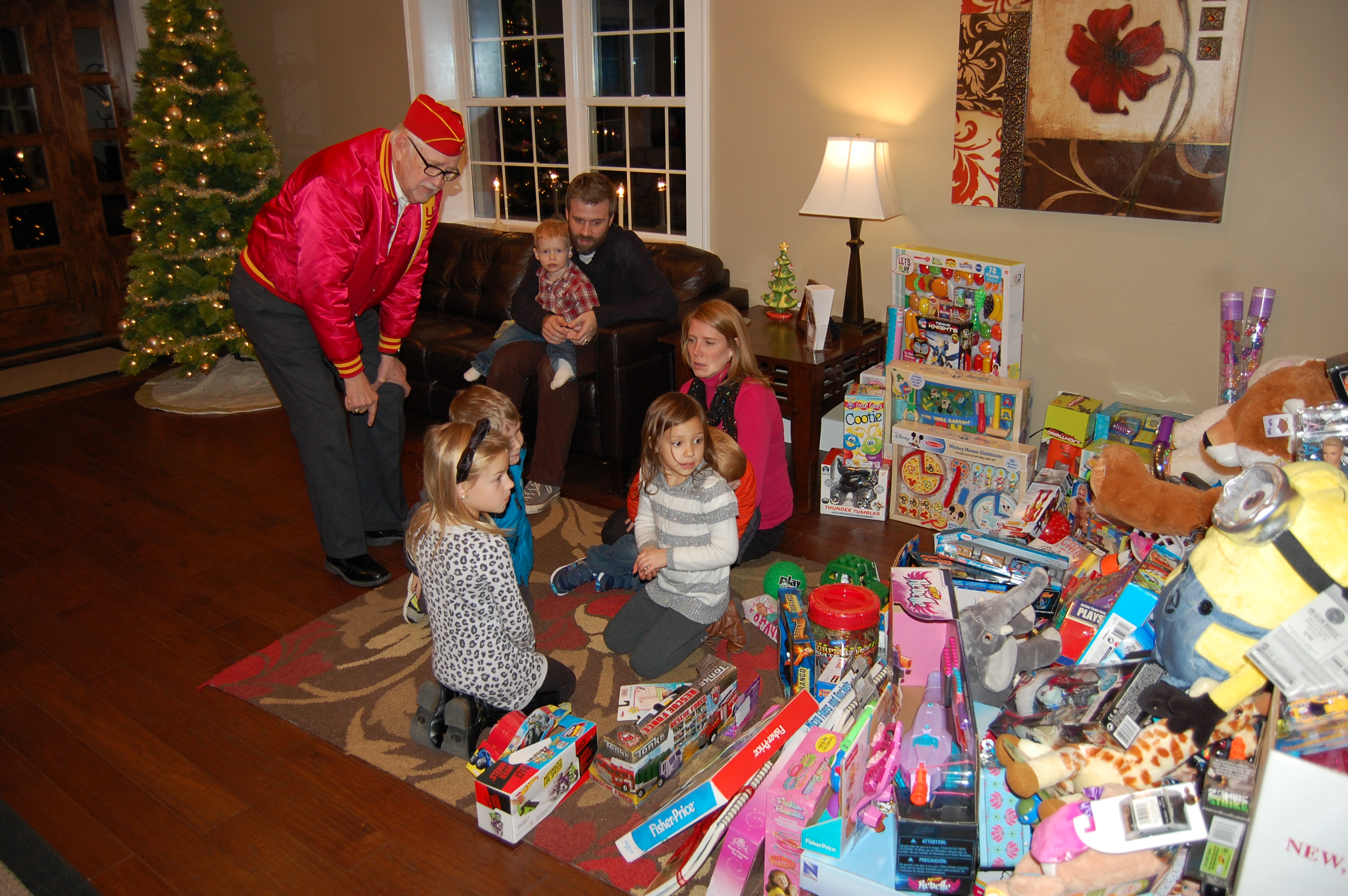 This year, we have been OVERJOYED with the turn out. Thanks to the overwhelming GENEROSITY of this community there were 546 TOYS collected for Toys for Tots!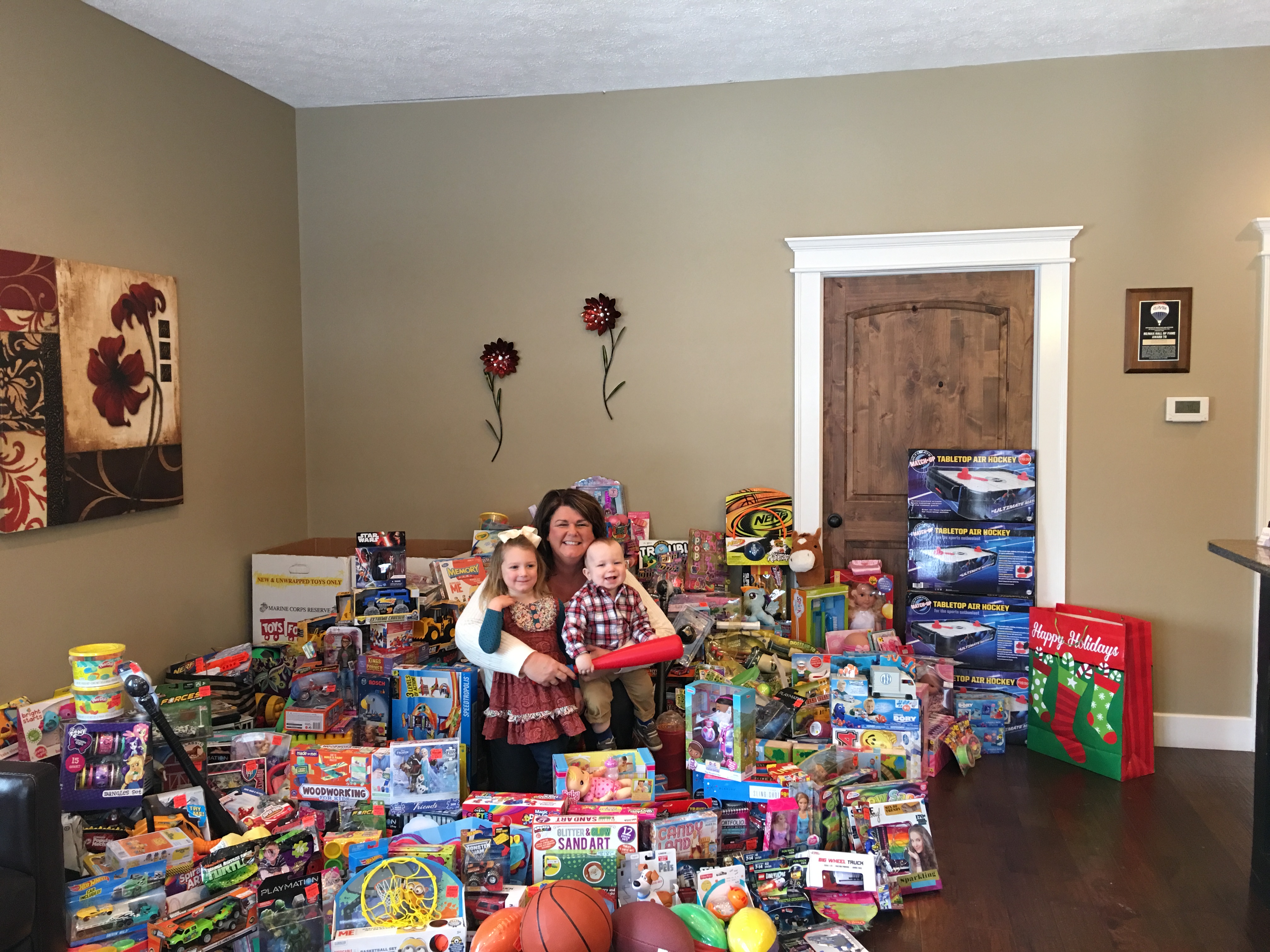 We enjoy imagining the children's reactions when they receive these toys as Christmas gifts this past 2016 holiday season. Last year our Toys for Tots distribution center gave about 4 toys each to 1,947 kids in the Madison County area.
The objectives of Toys for Tots are to help less fortunate children throughout the U.S. experience the joy of Christmas; to play an active role in the development of one of our nation's most valuable resources – our children; to unite all members of local communities in a common cause for three months each year during the annual toy collection and distribution campaign; and to contribute to better communities in the future. Parents can sign up at Salvation army.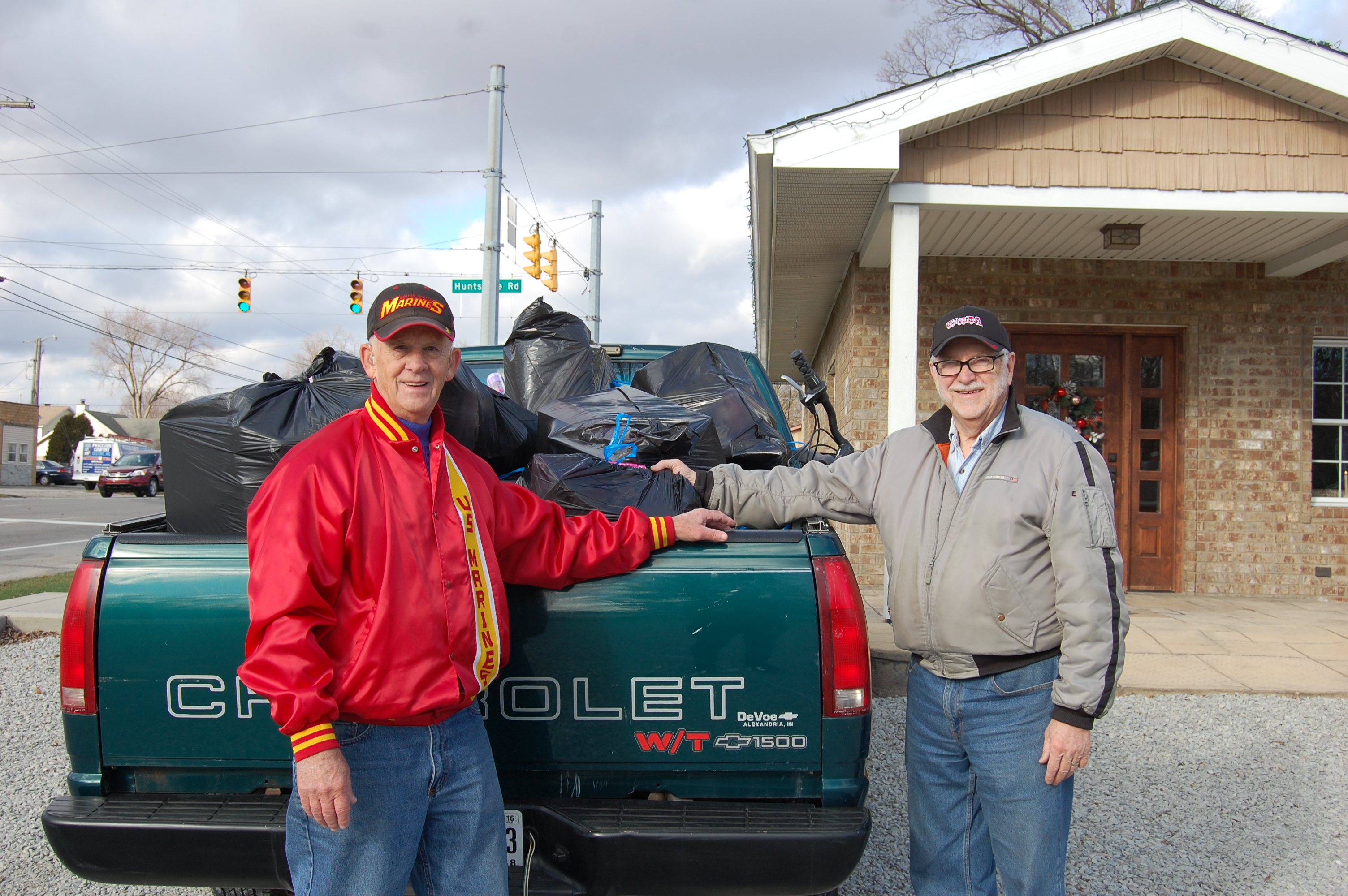 Our Toys for Tots reps are Alvin Folson and Darrell Baylor (pictured above). Darrell served from 1959 to 1963 with the 2nd Marine Division and at Quantico. He's been involved with Toys for Tots for 15 years. Alvin serviced from 1957 to 1965 and was stationed several places including Camp Pendleton. He's been involved with the program for 7 years. These fine gentlemen are with the Mounds Detachment of the Marine Corp League, AND a true pleasure to work with!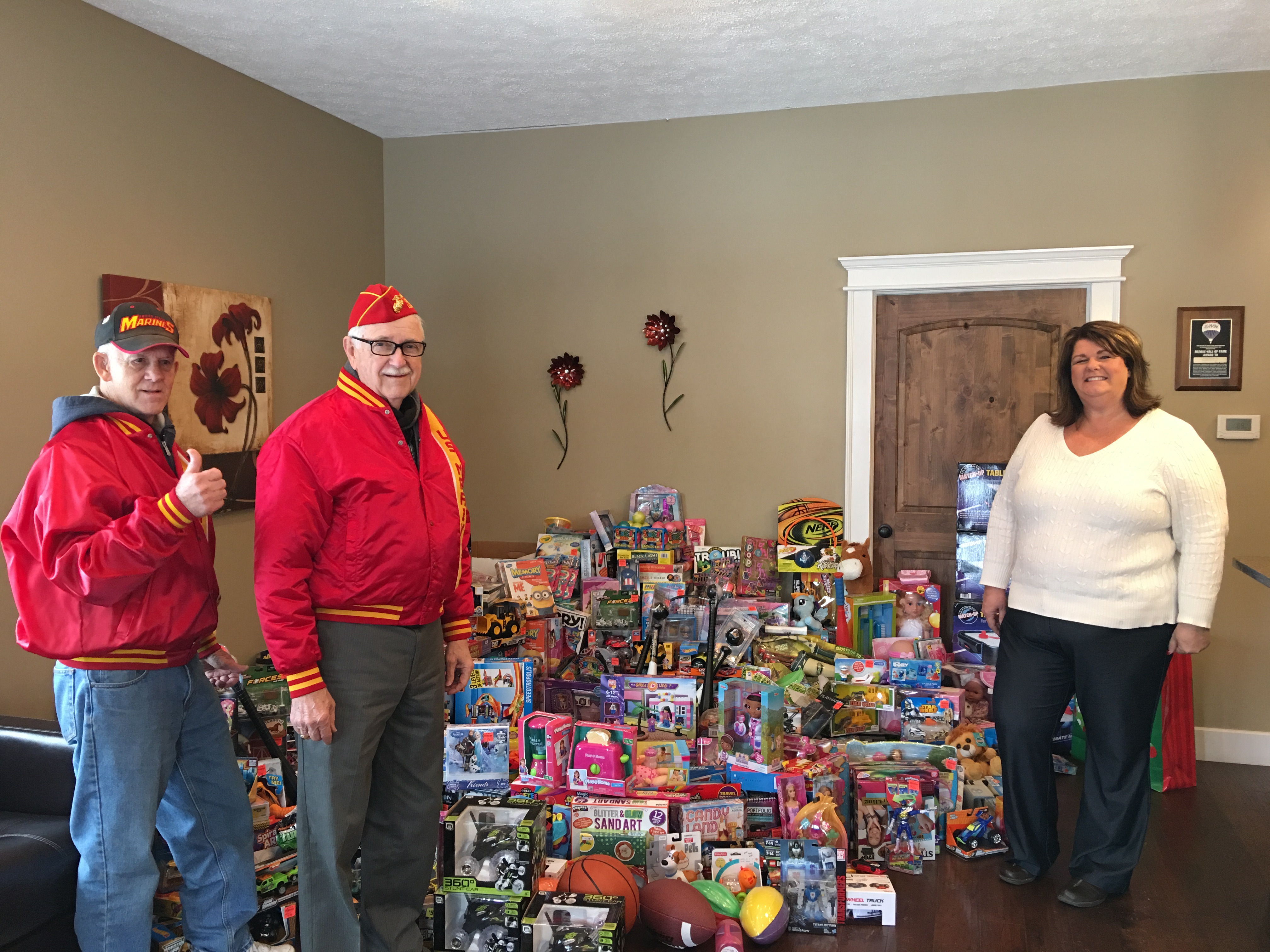 We cannot thank this community enough for their support, generosity and giving spirit as we contribute to a longstanding tradition. Thank you to each of you who participated and a special thank you to the volunteers who run the program, sort through all of the toys and run the distribution year after year.
Beyond blessed and full of gratitude.