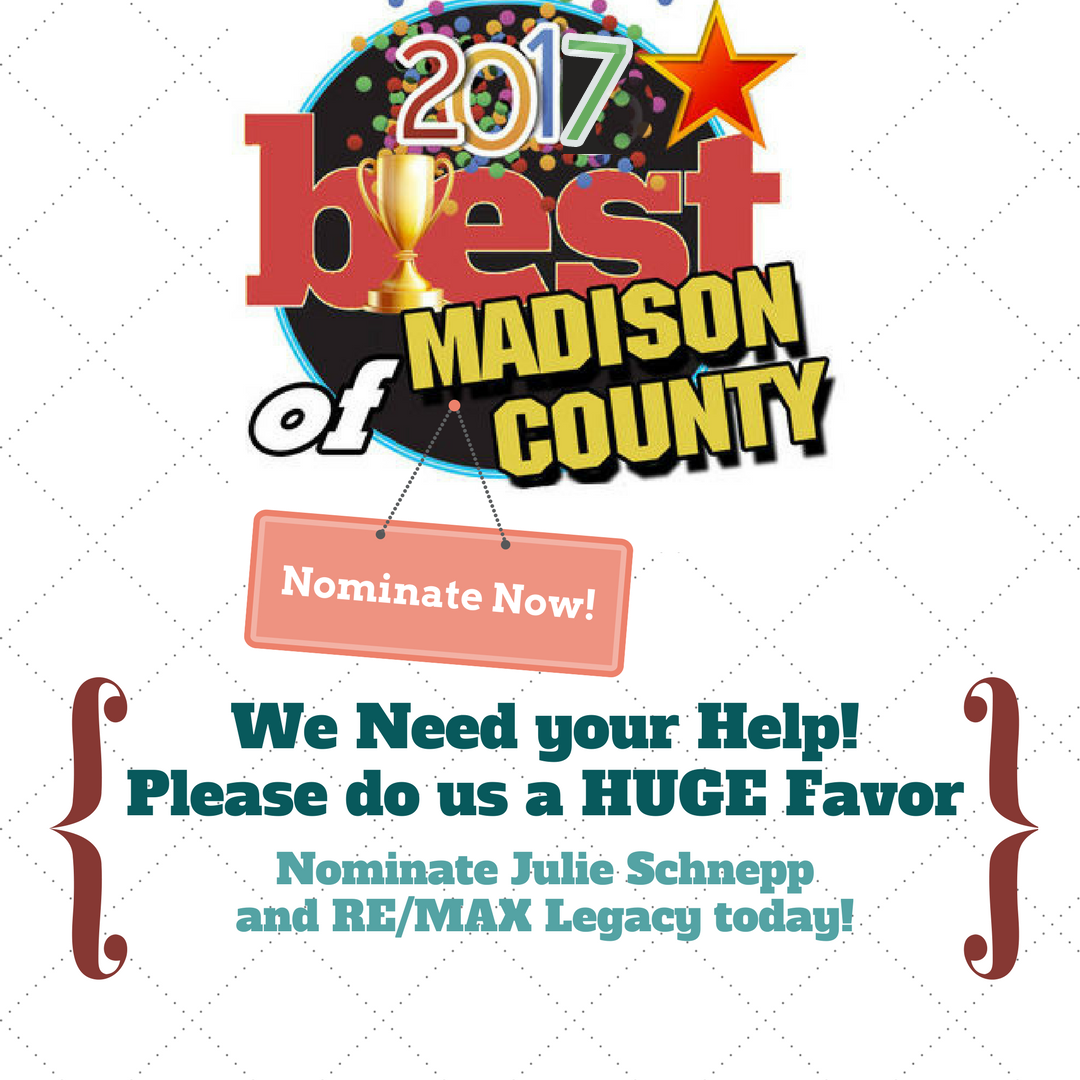 Every year the Herald Bulletin publishes a special section named "Best of Madison County." It is now the time of year when nominations are made for each of the categories and we would greatly appreciate your vote!
Nominate your favorites in categories such as Eats, People, Automotive, Social, and Retail/Business.
Please take a moment to nominate Julie Schnepp for Best Real Estate Agent and RE/MAX Legacy for Best Real Estate Agency.
We truly value your nomination. The nomination period will end Sunday, January 15th and final voting will begin on the 19th.
Thank you
The RE/MAX Legacy Team
Tim & Julie Schnepp
6692 S SR 67, Pendleton, IN 46064
(765) 778-3573