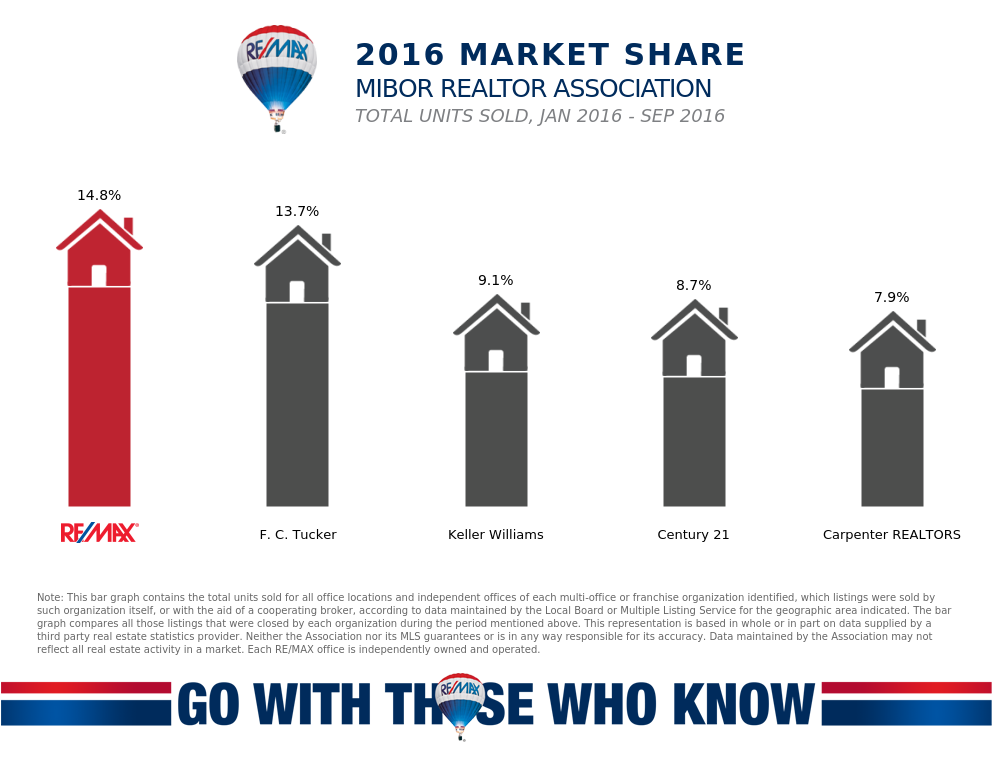 The Central Indiana Real Estate market has favored RE/MAX as a top producer of sales year-to-date 2016. As an individually owned and operated RE/MAX franchise with locations in both Pendleton and Noblesville, our team has consistently ranked in the Top 10 in the state for all RE/MAX teams.
What does this mean for you?
1. RE/MAX brand – the brand is the No. 1 most recommended real estate brand. It's the No. 1 name in real estate and nobody sells more real estate than RE/MAX.
2. When buyers see a RE/MAX sign in a yard, a buyer will immediately recognize the signature balloon logo and the red, white and blue branding. For consumers, driving by a RE/MAX sale sign provides instant credibility. Even better is the Sold sign, signifying success in selling the home. According to RE/MAX, buyers and sellers think of RE/MAX first, above other real estate brands.
3. Getting to the Sold Sign – RE/MAX provides valuable tools, resources and educational support to each of it's brokers, with a high emphasis on staying current on local laws, trends and the market. This is important because it means that every person who plays a part in your transaction has your best interest as the top priority and works hard to keep it that way.
Need a little proof? We will let our years of sales speak to our offices' continued success. Selling homes is our passion and purpose and with an astounding 80% base of repeat and referral business, we think our happy clients speak to our success as well. RE/MAX Legacy loves happy clients!
For you, that means confidence in the realtor you choose, excellent service throughout your transaction and higher win probability in terms of getting your home sold. (refer to the chart above)
Moving on to your dream home? Let's start today.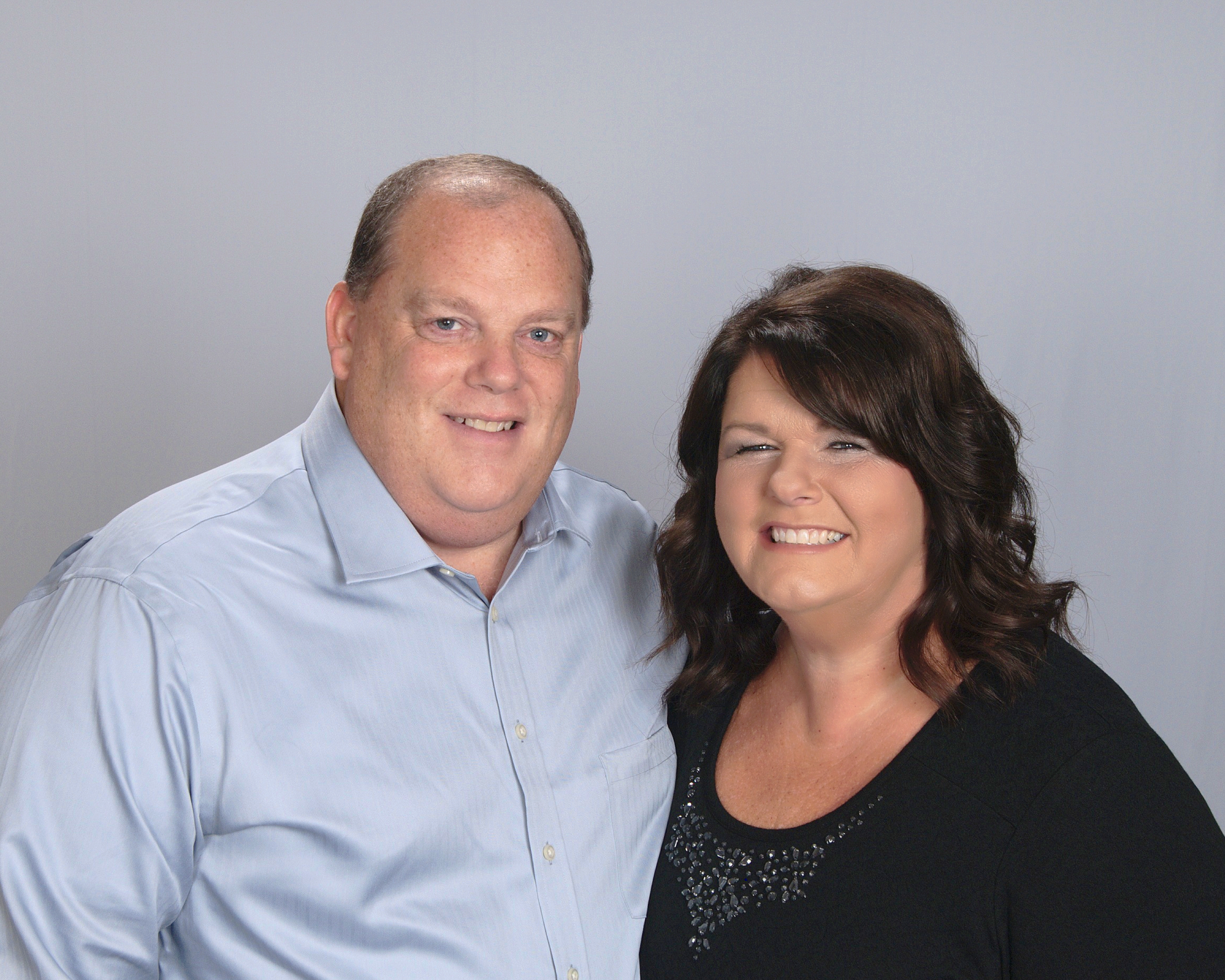 Broker/Owners Tim and Julie Schnepp have lead their real estate team with over 24 years of experience selling real estate in Central Indiana. Having started in the real estate business in the 90's, Julie has experienced market fluctuations, changes in real estate laws, and successes and failures. Through it all, she's taken a strong commitment to learning and growing – especially in terms of adapting to the clients needs. More efficient use of technology? YES! RE/MAX Legacy has fine-tuned our listing approach over the years and continue to evolve the process to meet the higher demands of the market.
Call Tim and Julie Schnepp today at 765-778-3573